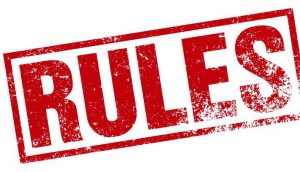 We are a Semi-auto site only, no full auto anywhere.
We operate a 350fps limit on all guns using .20g BBs.
All games are run and marshaled by experienced Airsoft players. Their say is final.
Abuse is not tolerated to anyone on site, this includes staff and players. Failure to meet this rule will result in the instant removal of the offender from the site.
Eye protection must be worn on site at all times except in the safe zone and the store. These areas are clearly marked.
We recommend full face protection.
Under 18 must wear full-face protection.
16 to 18-year-olds must be signed in by parent/guardian over the age of 18.
A parent guardian who is over the age of 18 must accompany 11 – 16-year-olds.
Weight limit on bbs .20g and .25g only.
Our strict hit calling and cheating policy is for your own enjoyment. Our marshals carry and can and will hit test throughout the game.
Pyro  & Grenades – We allow disposable mark 4 & 5 grenades produced by Enoya Gaye or TLFX (no homemade pyro on site).
We allow reusable grenades, anything with a 6mm (209) primer, 9mm primer and any bb's propelling grenades, gass or wind up.
Enola Gaye Smoke grenades are permitted, but limited to certain times & game types. Marshals will let you know. All above can be purchased in-store.
Rubber Melee Weapons permitted but must bend at least 90 degrees.
High cap & drum mags allowed.
Please do not pick up other players' torches, grenades or guns etc found in-game.
Strobe torches allowed providing no objecting players.
All guns must be brought into the site in a case or suitable bag. Anyone wandering in with a loose gun will be sent straight home.
Guns on show outside the building will result in an instant ban.
No drugs or alcohol on site, or if we believe you to be under the influence you will be ejected.
No smoking or vaping in the building, we have a designated area outside.
No green lasers, they are too powerful and can damage players eyes.
Red lasers allowed as an aiming device, if they are usued to shine in players eyes they will be removed.
Marshals word is final.
Gotcha
Eye protection must be worn at all times.
We recommend full-face protection.
Site approved foam balls used only.
Under 11's must be accompanied by a Parent/Guardian.