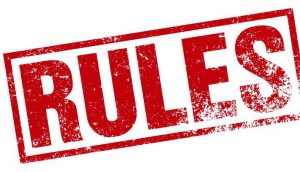 We are a Semi auto site only no full auto anywhere
We operate a 350fps limit on all guns using .20g BBs
All games are run and marshalled by experienced Airsoft players. Their say is final.
Abuse and foul language is not tolerated to anyone on site.
This includes both staff and players. Failure to meet this rule will result in instant removal of offender from the site.
Eye protection must be worn on site at all times except in the safe zone and the store. These areas are clearly marked.
We recommend full face
Under 18 full-face protection essential
16 to 18 year olds must be signed in by parent / guardian over the age of 18
A parent guardian who is over the age of 18 must accompany 11 – 16 year olds
Weight limit on bbs .20g and .25g only
Soft Dart
Eye protection must be worn at all times
We recommend full-face protection
Site approved darts used only
Under 11 must be accompanied by a Parent / Guardian
SITE  RULES
SITE FPS 350 MAX ON .20G
(0.20 MINIMUM BB WEIGHT) NO .12BB'S
(0.25 MAXIMUM WEIGHT ALLOWED ON SITE)
NO PYRO AT MOMENT ( STILL TO BE NEGOTIATED WITH COUNCIL)
NO GRENADES AT THE MOMENT  ( STILL WAITING ON PLANNING )
RUBBER KNIVES ARE PERMITTED BUT MUST BEND 90 DEGREES.
WE DO ALLOW HIGH CAP AND DRUM MAGS .
IT IS A RULE HERE .. PLEASE DO NOT TOUCH OTHER PLAYERS IN GAME STUFF ..
TORCHES, GRENADES, GUNS , IF YOU FIND THEM LEAVE THEM ..
USUALLY PLAYERS KNOW WHERE THEY ARE IF NOT A MARSHAL WILL GO LOOK !
WE DO ALLOW STROBE TORCHES (NOT IF ANYONE SUFFERS FROM EPILEPSY ON THE DAY)
all guns must be brought into the site in a case ( no guns out on show outside the venue )
ANY GUNS ON SHOW OUTSIDE BUILDING WILL RESULT IN INSTANT BAN NO REFUND !!
THERE IS FOR OBVIOUS REASONS NO DRUGS OR ALCAHOL ON SITE
NO SMOKING INSIDE THE BUILDING THERE IS AN OUTSIDE DESIGNATED SMOKING AREA..
VAPING HOWEVER IS FINE IN THE GAME AREA JUST NOT IN THE SAFE ZONE
THE USUAL HIT CALLING , ABUSE ECT WILL NOT BE TOLLERATED WE RUN A STRICT
CHEATING AND CALLING POLICY THIS IS FOR YOUR OWN ENJOYMENT
ALL OUR MARSHALLS HAVE ACTIVE CARRY AND WILL BE TESTING HITS THROUGH OUT THE DAY
MARSHALS WORD IS FINAL (our marshals will only call it if they see it , if not sure they wont.)
All marshalls have recording cameras and can be viewed from our head marshal while in play
RESTRICTIONS
NO GREEN LASERS THEY ARE TO POWERFUL AND MAY DAMAGE PLAYERS EYES
WE ALLOW RED LASERS BUT THESE ARE AN AIMING DEVICE IF WE GET TO MANY MOANS OF
PLAYERS SHINING IN EYES WE WILL REMOVE THEM FOR THE DAY .
AGE LIMIT IS MINIMUM 14 YEARS WITH PARENTAL LETTER
OF CONSENT AND IF A GUARDIAN IS TO BE PRESENT
THAT IS NOT THE LEGAL GUARDIAN OR PARENT THEN THEY
NEED TO BE NAMED AS GUARDIAN INTHE LETTER
OF CONSENT THAT IS SIGNED BY THE LEGAL PARENT OR GUARDIAN.
INSURANCE WAIVER WILL BE ON SITE TO FILL IN AT THE
BEGINNING OF THE DAY YOU WILL ONLY NEED
TO FILL THIS IN ONCE AND IT WILL COVER YOU FOR 12 MONTHS.